Cureatr (2013-2014) - Product Designer
Cureatr is a communication platform for doctors. I joined Cureatr in 2013 as their sole product designer. During my time there I designed the mobile applications, web dashboard, public website, marketing content, print materials, and worked on design projects big and small from photography to startup swag.
Cureatr is currently used at hospital systems including Mount Sinai, Penn Medicine, and Davita.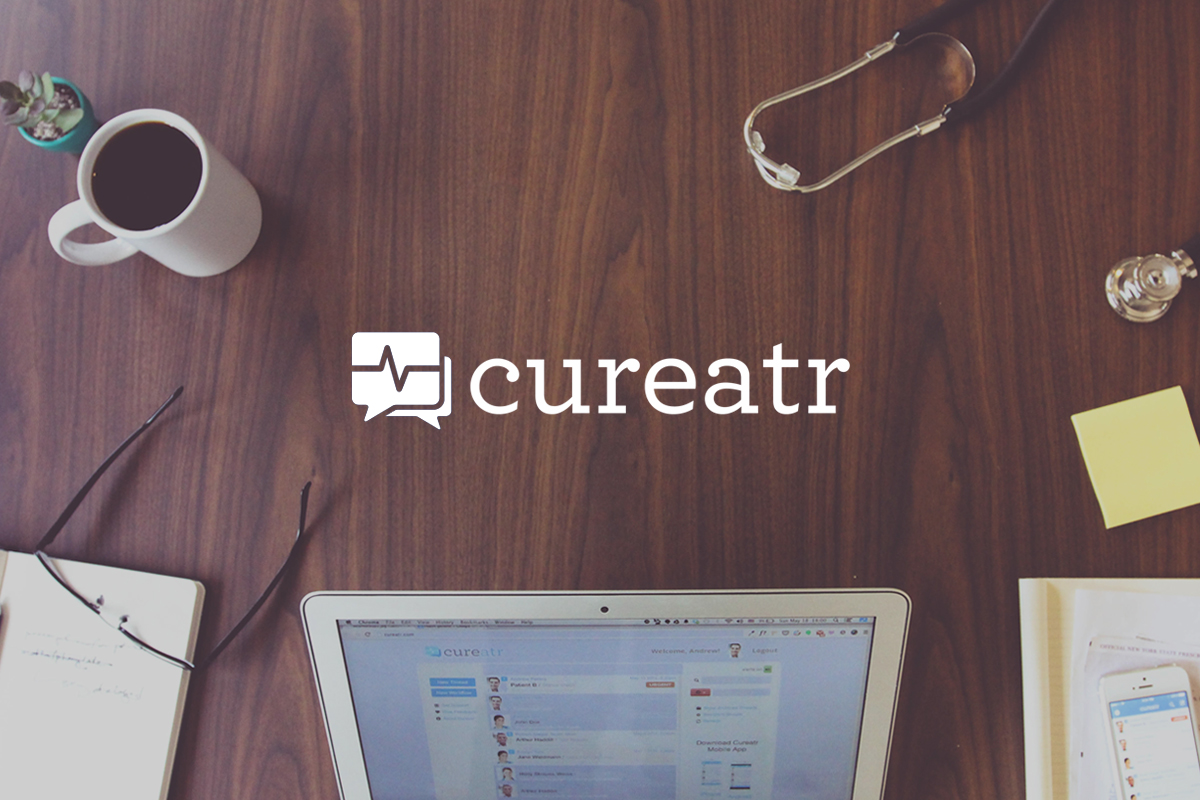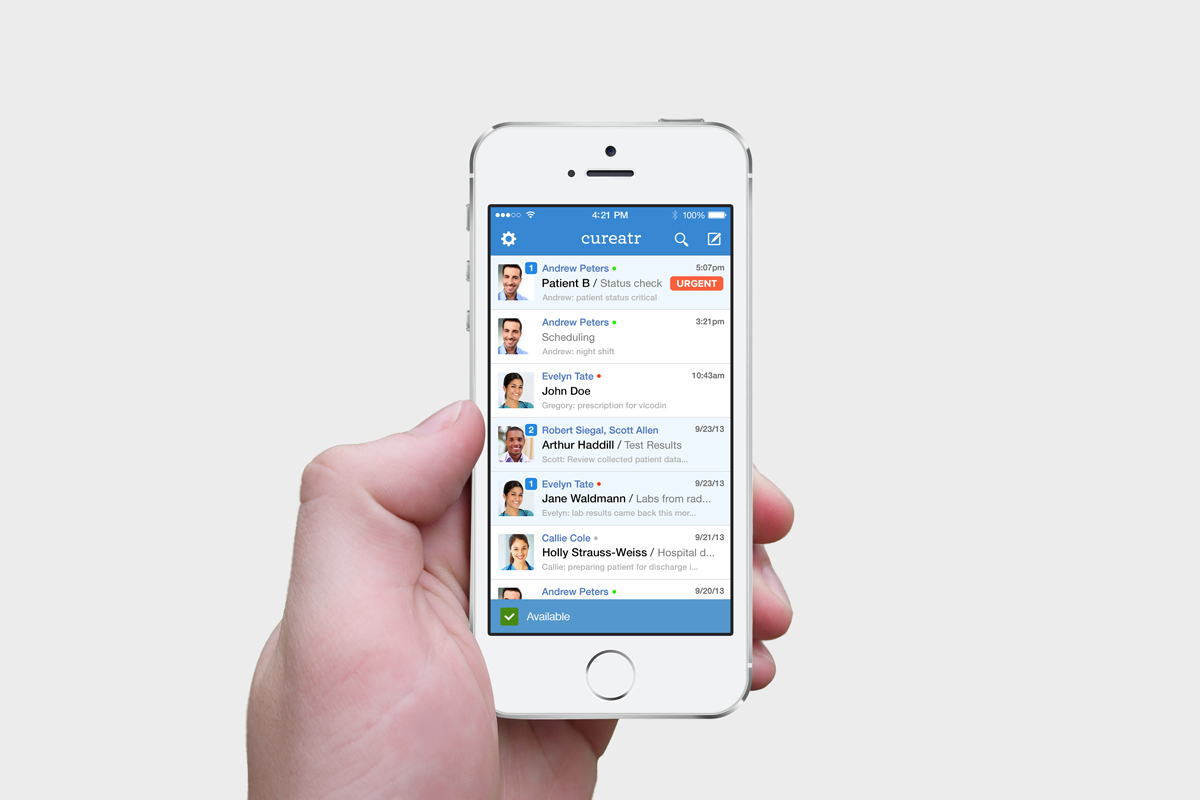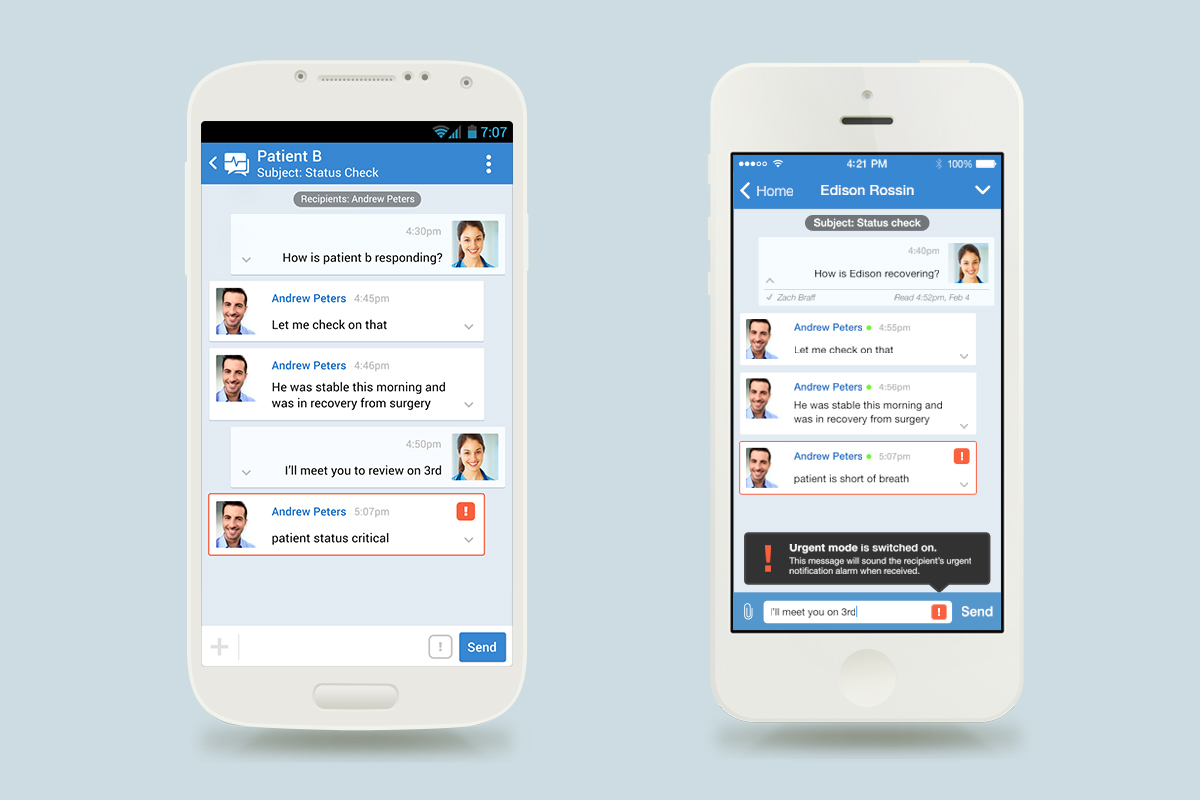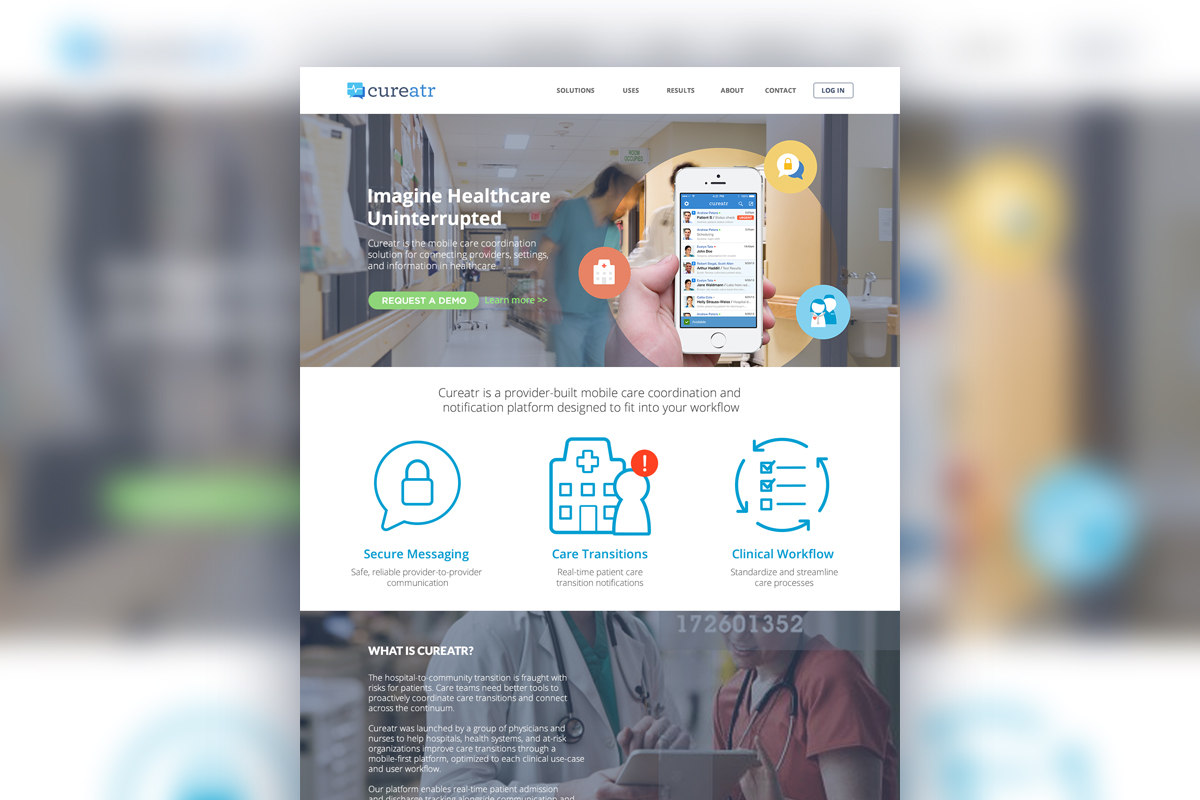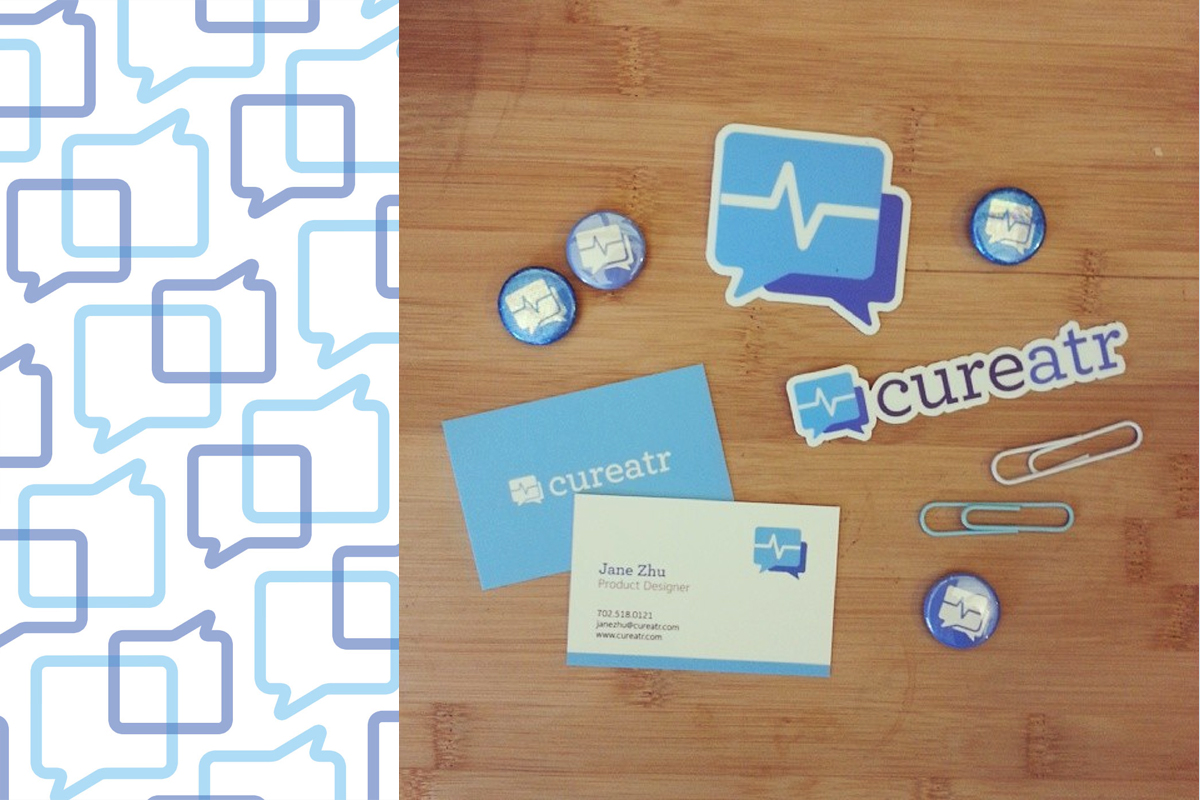 Mobile Applications
The Android and iPhone applications were my first project. After an initial re-skin, we began introducing new features such as user status, urgent messaging, and notification escalation. Each feature required market research, competitive analysis, and user behavior research (you can see more of my design process in UX Case Studies) prior to build and launch.
A complete ux/ui re-design was eventually necessary as the app became more patient-centric, rather than purely a messaging app.
Public Website
The front-facing website was the biggest project I managed while at Cureatr. Instead of updating the existing site, we decided to rebuild it completely for our transition from a secure-messaging app to a fully-featured care coordination platform. I worked with a contract developer from concept to public launch within three months.

The process began with looking at over 1,200 healthcare, technology, and startup websites and landing pages.
The site is currently live at cureatr.com
Branding, Print, Marketing
The Cureatr logo and colors were updated for a cleaner feel while retaining the original concept. Although I had limited experience in print work, that soon changed as I designed business cards, flyers, banners, stationery, stickers, postcards, and even infographics during my time there.